Welcome to our consultation website
Bellway Homes are consulting the public on detailed proposals for the development of land between Tamworth Road and Fivefield Road, Keresley.
This land is identified for new housing within the Coventry City Council Local Plan as part of an allocation for around 3,100 homes.
The land also has outline planning permission granted by Coventry City Council earlier this year.
The principle of the development of this land for 550 homes has therefore already been granted.
Bellway Homes will therefore now be applying to the City Council for approval for the detailed design of the houses and areas of public open space before commencing development.
Representatives of Bellway Homes have prepared plans and information for you to view here before they apply.
If you have any comments on the proposals, you can send these via the online comments form on this website.
Please send us your comments before Monday August 23rd 2021.
SITE PLAN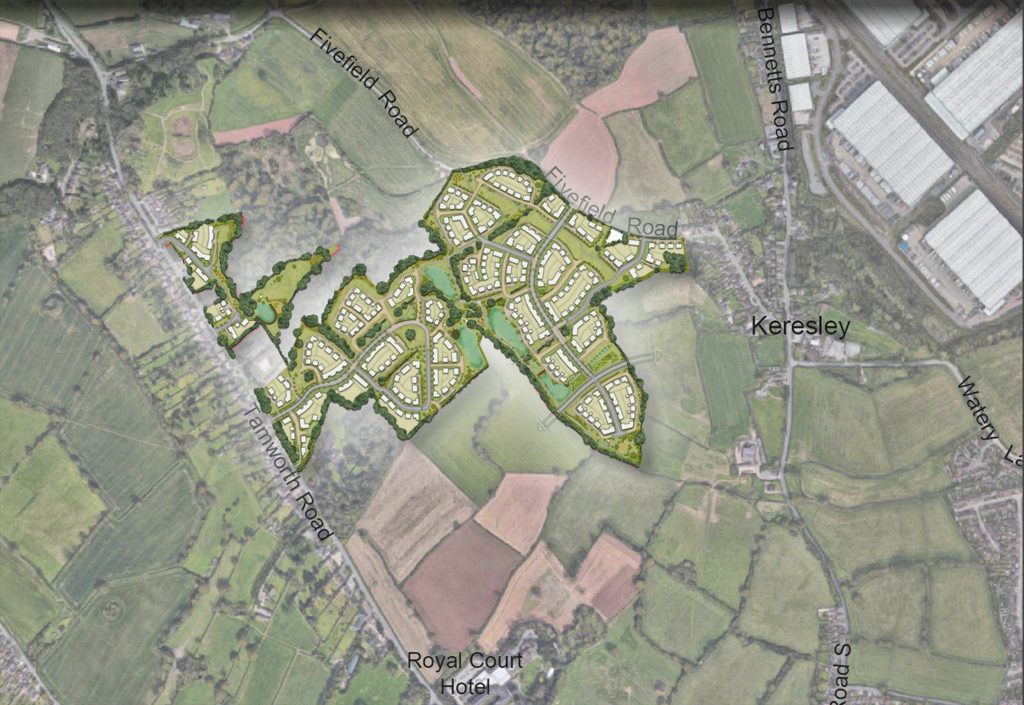 Bellway Homes will consider all thoughts and suggestions as they finalise their proposals.  They will then submit a reserved matters application to Coventry City Council later in 2021 for their determination.